Veterans Disability Compensation FAQ
The U.S. Department of Veterans Affairs (VA) offers a variety of veterans disability benefits to those who suffered disabling, service-related injuries or illnesses. Benefits are also available to veterans who had an existing condition made worse by their military service.
On this page, experienced Tennessee disability attorney Michael Hartup answers some of the most commonly asked questions about veterans disability benefits. If you live in Tennessee and would like help filing an application for veterans disability benefits or need assistance appealing a denied claim, please call The Law Offices of Michael Hartup at 731-513-5279 for a free consultation or contact us online.
What veterans disability benefits programs are available?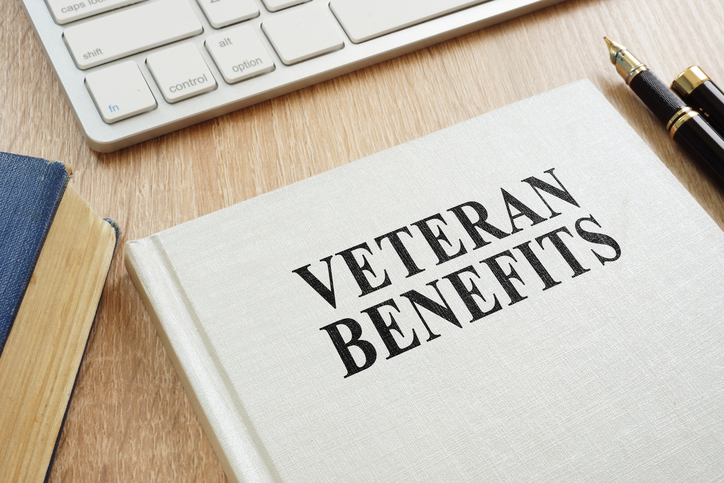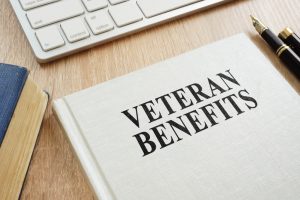 The VA maintains a number of veterans disability benefits programs designed to help disabled veterans and their families based on their specific circumstances and needs. Current veterans disability programs include:
Service-connected disability compensation: This is monthly compensation paid to veterans who suffer physical or mental health conditions that became disabling during or after military service, or that were present prior to service and made worse by active duty.
VA pension: This benefit entails monthly cash payments to disabled or retired veterans who are considered low-income and have minimal assets. Qualifying veterans must have at least 90 days of service, including at least one day during wartime and total permanent disability, or be over age 65.
Concurrent retirement and disability payments (CRDP): CRDP allows some military retirees to receive retirement benefits and disability compensation simultaneously. Qualifying retirees must have at least 20 years of service and a service-connected disability that is rated 50 percent or more.
Combat-related special compensation (CRSC): CRSC is for certain military retirees who suffer from combat-related conditions. To receive CRSC, a retiree must have at least 20 years of service or a medical retirement, as well as a combat-related disability that is rated 10 percent or more.
Dependency and indemnity compensation (DIC): DIC benefits may be paid to a surviving spouse, children or parents of a service member who died while on active duty, while engaged in training for active duty or inactive duty, or due to a service-related disability.
Special monthly compensation (SMC): SMC is an additional tax-free benefit that veterans as well as their spouses and/or parents may receive if the veteran requires attendance and aid by another person because of a specific disability.
Claims for special circumstances: Veterans may be eligible for additional types of compensation, including a vehicle or clothing allowance, depending on the cause and severity of their disabling injury or illness.
Which disabilities qualify for VA benefits?
The VA maintains an extensive list of qualifying disabilities, which range from cancers to mental health disorders to respiratory diseases. While eligibility for VA benefits varies based on the disability and type of compensation sought, there are some basic qualifications for all veterans disability benefits:
The veteran must have served on active duty, active duty training or inactive duty training
The veteran's injury or illness must have a disability rating from the VA
The veteran must have (or must have had) a service-related disability; this includes injuries or illnesses sustained while serving in the U.S. Armed Forces, or pre-service injuries or illnesses made worse by service, or post-service disabilities that surfaced after a veteran's service ended but that are linked directly to his or her service
How do I apply for veterans' disability benefits?
The first step in seeking VA benefits is to file a Veteran's Application for Compensation and/or Pension. This form can be filed online or downloaded and submitted to your nearest VA regional office.
You must also provide separation or discharge paperwork for all periods of service in addition to copies of your medical records and other evidence supporting your disability. After you submit your application and support documentation, the VA will review your application and evidence, then notify you of its decision.
If you desire, you can retain a disability attorney to help you apply for veterans disability benefits. A knowledgeable lawyer can ensure your application is properly filled out and gather all the necessary documentation to support your claim.
How does the VA determine monthly benefits payments?
If you qualify for benefits, the VA will assign a rating between 10 and 100 percent to your disability. This percentage rating directly correlates to a predetermined monthly payment amount.
If a veteran has more than one qualifying disability, a formula is used to determine the total disability rating percentage. Disabilities are ranked by severity, and the percentage of efficiency a veteran retains based on his or her top-rated disability is calculated; this new disability rating is rounded up or down to the closest 10-percent increment.
In the event that a veteran is deemed to be 30 percent or more disabled and has a spouse and/or dependent children, the amount of monthly compensation will be higher. Veterans who suffer from more serious disabilities such as blindness or amputation may also be entitled to higher levels of monthly compensation.
It's also worth noting that the VA's disability rating is not set in stone. If, for example, your condition worsens, you can petition the VA to increase your rating. Read about increasing your VA Disability Rating here.
Can I receive veterans disability benefits even if I continue to work?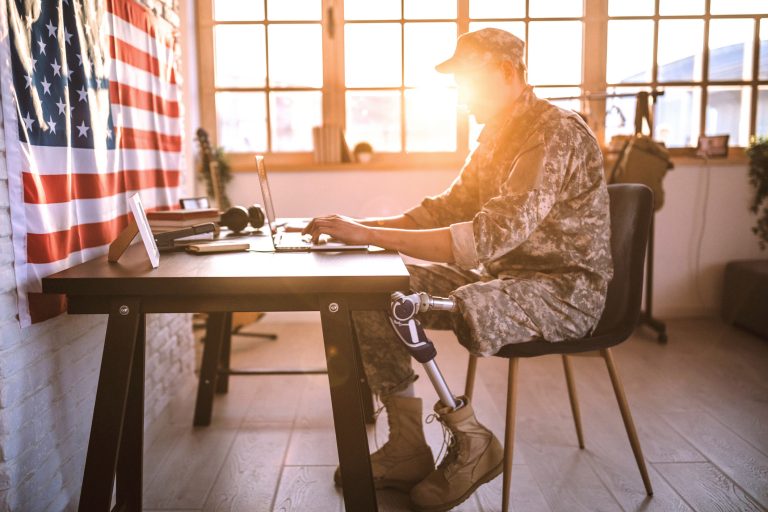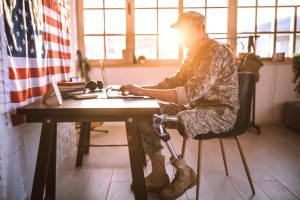 In many cases, veterans can continue working while receiving monthly disability payments. The major exception to receiving disability benefits while working is if the veteran is receiving or applying for total disability individual unemployability (TDIU). However, even some veterans who establish marginal employment may still be eligible for TDIU benefits; for employment to be considered marginal, the veteran must prove that his or her wages are below the poverty line and that the employment is in a protected environment.
Can I receive both veterans disability and Social Security Disability benefits?
Veterans can occasionally qualify for both veterans' disability benefits and Social Security Disability (SSD) benefits. Disability benefits available through the Social Security Administration (SSA) have different eligibility requirements—they are largely income-based—and require a separate application. Again, a skilled disability lawyer can help you file for both veterans disability and SSD benefits.
Do I need legal representation to apply for veterans disability benefits?
You do not need legal representation when applying for veterans' disability benefits. However, there are many benefits to working with a disability attorney on your application or appeal.
Applying for veterans' disability benefits can be a long and frustrating process, with complex requirements that often confuse first-time applicants. Unfortunately, a vast majority of initial applications for veterans disability benefits are denied, often for simple mistakes made during the application process.
A qualified disability attorney can help you:
Prepare your application by securing documentation of your disability and rating
Submit additional evidence regarding your disability claim
File your application with the proper offices
File an appeal if your application for benefits is denied
Advocate for your claim in court, if necessary
What if my application for veterans disability benefits was denied?
If you believe your application for veterans disability benefits was wrongfully denied, you have the option to appeal your claim. The first step is to file a Notice of Disagreement with your regional VA office.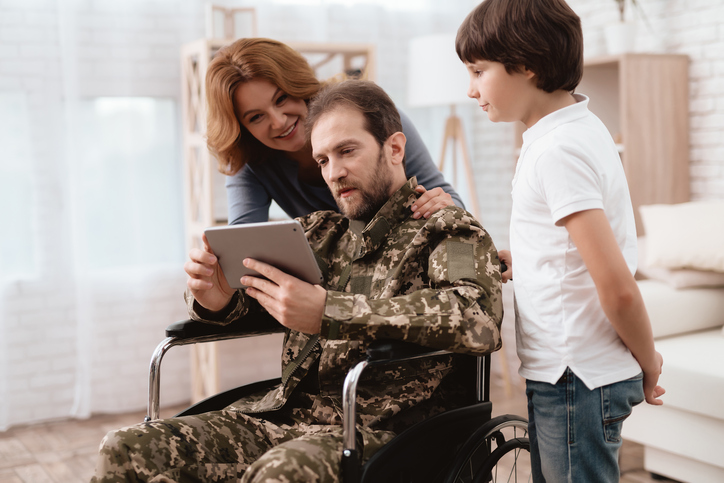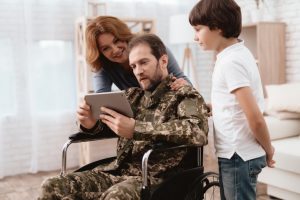 The VA will respond with a Statement of the Case, which details why your application was rejected. If you disagree with the Statement of the Case, you can further your appeal by requesting that a Decision Review Officer assess your application. If this step also results in a rejection, you can take your case to the Board of Veterans Appeals.
As each stage of the appeals process becomes more complex, requiring additional documentation and waiting periods, it can be especially beneficial to have an attorney on your side.
How can I afford a lawyer if I am unable to work?
Tennessee disability attorney Michael Hartup represents clients on a contingent-fee basis, which means you don't pay unless we get you benefits. Our attorney fee is a percentage of the back benefits to which you're entitled and does not affect your future monthly compensation. If we don't win your case, there is no attorney fee, although any court costs and case expenses are the responsibility of the client.
How can I learn more?
The Law Offices of Michael Hartup offers free, no-obligation consultations to help you understand your options and learn how a lawyer can help. We welcome you to call our Jackson, Tennessee, office at 731-513-5279 to arrange your consultation or contact us online to tell us your story now.